The Ocean – Our Last Great Wilderness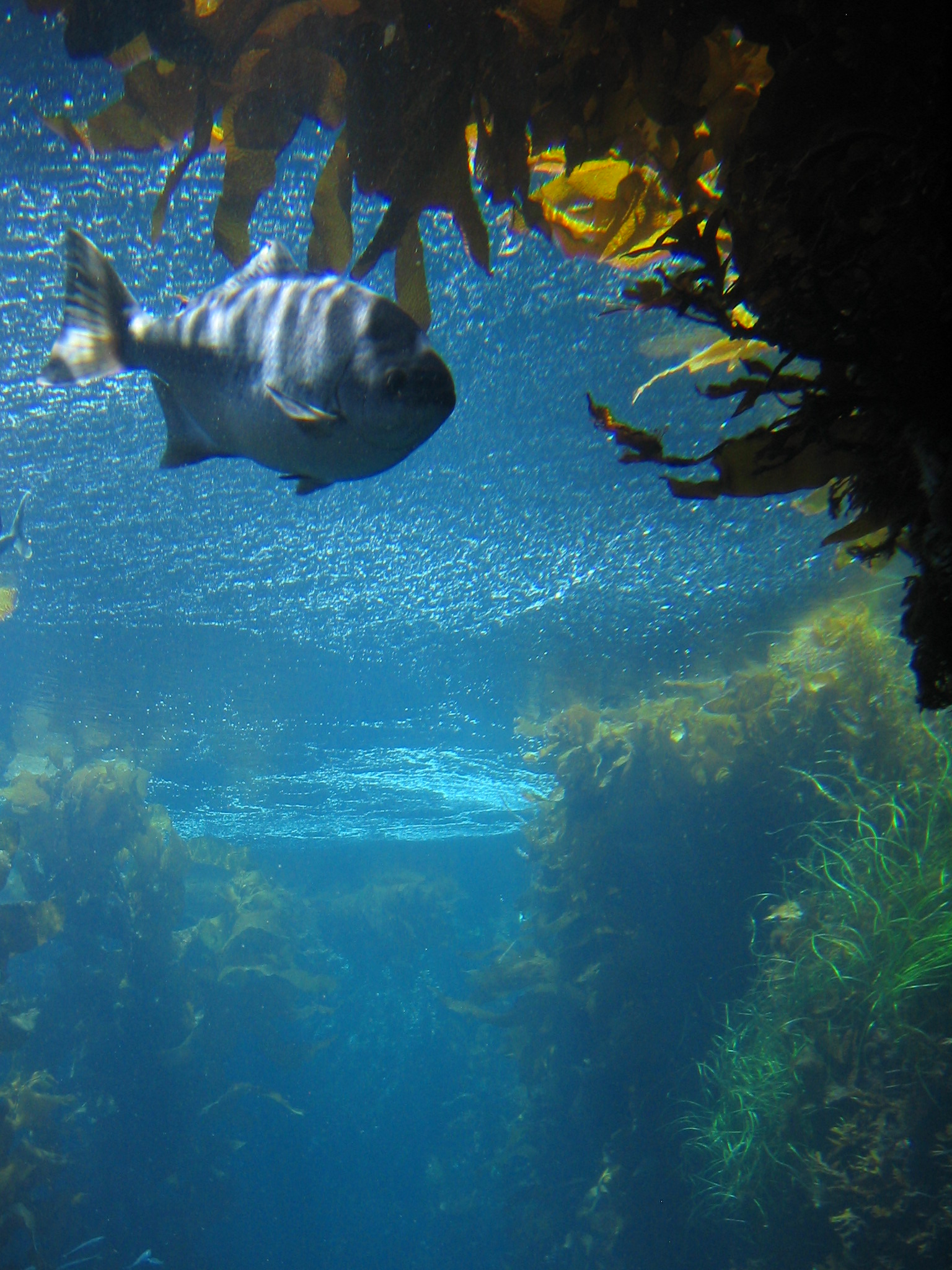 Ocean – The World's Last Wilderness Revealed by the American Museum of Natural History is a stunning portrait of our marine environment. Vivid imagery, text, maps and indexing makes this book a great collection to anyone's library.
Introductory chapters provide a nice oceanographic overview of marine geology, chemistry, currents, waves, tides, coastlines and more. In each case the material is presented with great visual imagery and figures.
As the author dives into descriptions of the various sea life, the useful indexing and presentation reminds one of the quality of material that you find in a good field guide.
The complexity and diversity of life is a result of the challenging environment in which these organisms live.
The intertidal community of animals must accommodate wave action, desiccation from exposure to air at low tide, and changes in salinity due to mainland freshwater runoff. Whenever you find organisms that are straddling the boundary between two phases of matter such as gas and liquid (in this case air and water), then you are going to find some very interesting biological life forms.
Deeper ocean communities are challenged by the lack of light, cold water, high salinity and extreme pressures. There is one deep ocean community that is particularly adapted to consuming the remains of whales. Once a dead whale is reduced to a pile of bones, this community of roughly 120 species of sea life travels on to the next carcass.
It is estimated that over 90% of the world's biodiversity resides in its oceans." Fabian Cousteau.
This book reminds us of what we cannot see, and it's a marvel to behold.